Meet Our Dentist
Scott C. Earp DDS, PA, FICOI
A native of Raleigh, Dr. Earp graduated from UNC-Chapel Hill in 1986 and earned his dental degree in 1991 from the UNC School of Dentistry. He is President of the Academy of Orthodontics, received the honorable Bob Tormey Memorial Award, given to the graduating student who best exemplified the character of the late Bob Tormey in sociability, humor and caring for the needs of others.
Dr Earp comes from a family of dentists dating back to the late 1940's in the Raleigh area. Dr. Earp has dedicated himself to the practice of dentistry in order to help people in our community achieve their dental aspirations in orthodontic, cosmetic and family dentistry. Included in his practice are the most innovative technology and advanced equipment available to provide optimal, efficient dental care. Although current technology is imperative for any general dentist, Dr. Earp stands apart in the dental profession also remembering the most simplistic approach to the dental needs in a family practice.
Continuing education has always been a core principle of our practice. We are passionate about learning and providing best services for our patients. How is Scott C. Earp, DDS PA unique in the industry? By offering all nine dental disciplines recognized by the American Dental Association in his practice.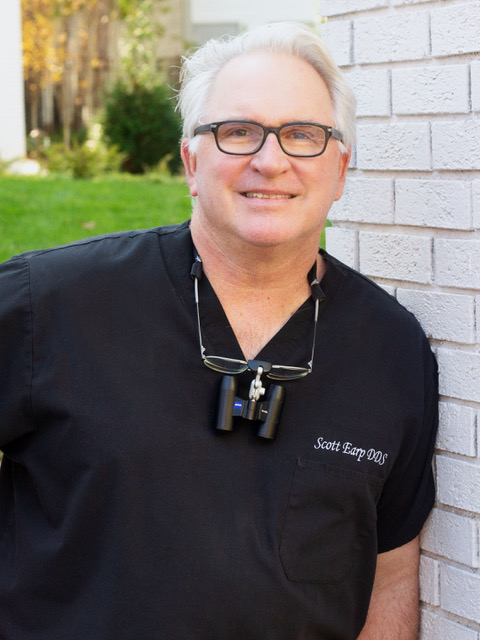 Our Comprehensive Services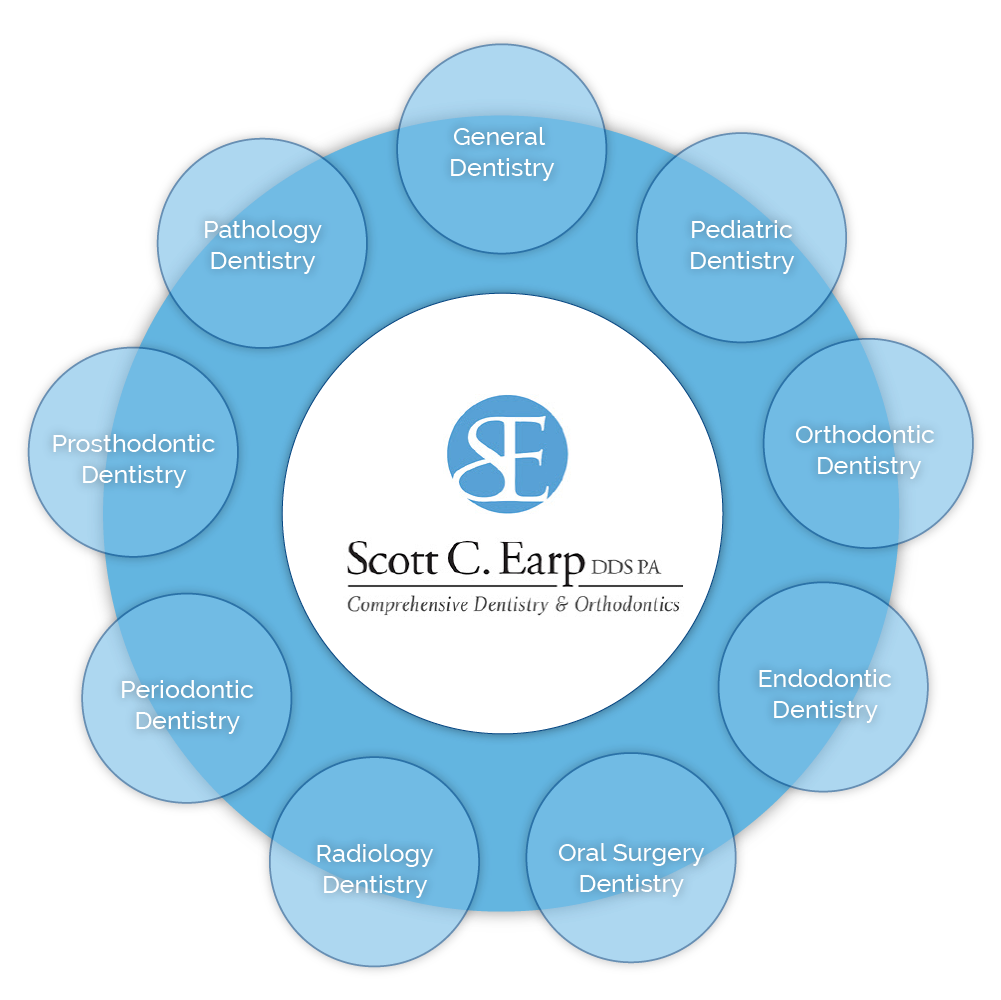 Association and Fellows:
Member of the North Carolina Dental Society, ADA and the Southern Academy of Oral Surgery.
Certified CEREC dentist and past consultant on this technology to dentist with Patterson Dental.
Dr. Earp is a Fellow in the International Congress of Oral Implantologists (FICOI) -Since 1972, the International Congress of Oral Implantologists (ICOI) has focused on excellence in dental implants and unparalleled patient care through education for the dentist and the entire dental team.
In 2014, Dr. Earp completed a two year fellowship and residency program with the Academy of GP Orthodontics, Dallas, Texas. Dr. Earp is a Fellow of the Academy and currently serves as President of the board.
Mentorship
Dr. Earp and the staff enjoy mentoring pre-dental school (NC State and UNC-Chapel Hill) and current dental students (UNC School of Dentistry) in the practice. He feels blessed to have had fantastic interns shadow him and the staff while getting hands on experience and perspective on the practice of dentistry outside of the classroom.




A past BSF leader in the children and adult ministries, Dr. Earp is currently a Bible study leader in the Men's Study at Edenton Street United Methodist Church. Dr. Earp serves as a deacon at Capital Community Church of Raleigh. He served in dental missions abroad and local missions like the Open Door Clinic, Baptist Men's Mobile Clinic over the past 25 years. He currently serves Raleigh Rescue Mission/When Grace Happens giving new smiles to our communities homeless. Using his God-given dental talents to give back to the community is a privilege and responsibility of the dental profession he takes earnestly.
Dr. Earp is an outdoorsman who loves pickup trucks, four-wheeling, boating, fishing and occasionally golf. He enjoys quality time at the coast with his wife and their two children.