Dr. Earp incorporates the latest in technology to provide innovative cosmetic dentistry procedures available today in a comfortable, friendly environment. We are in the service profession, therefore, we never forget that our number one priority is you. Your appointment is reserved just for you and we want to understand your dental concerns and share our expertise to help you reach your hygiene goals.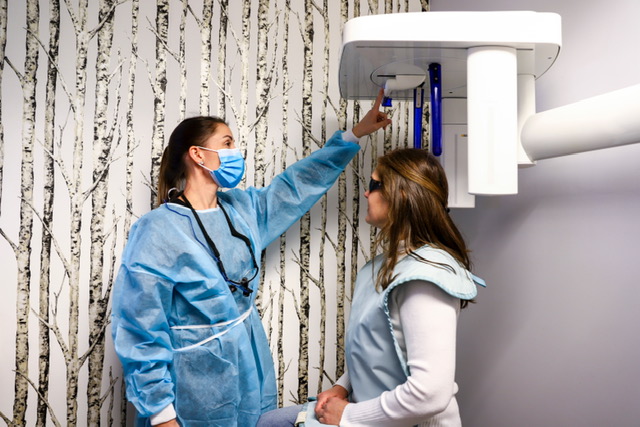 Digital X-Rays Ð Sirona Pan-Ceph 3D X-Ray
A form of x-ray imaging, where digital x-ray sensors are used instead of traditional photographic film. Advantages include time efficiency through bypassing chemical processing and the ability to digitally transfer and enhance images. Also, less radiation can be used to produce an image of similar contrast to conventional radiography.
For more information about our 3D X-Ray: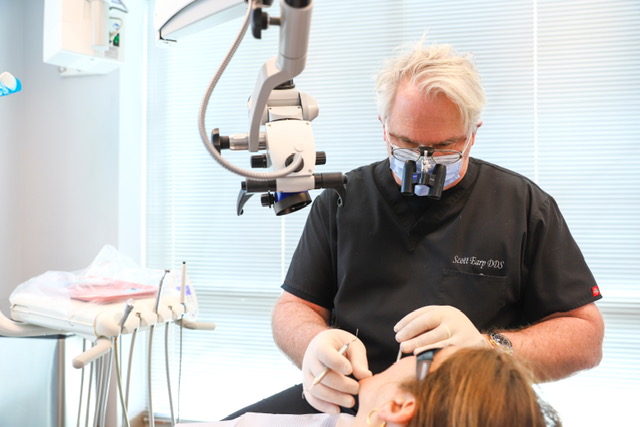 Microscopes are used when working with endodontics/root canals for precision.
Detailed Information. . .
View this video presentation about CEREC
CEREC Crowns & Tooth Restorations
A dental crown is one of the most common procedures people hear about in a dental office. A crown is a rather simple procedure to "cover" or "cap" a broken or decayed tooth. When a crown is cemented into place, it covers the entire tooth surface that is above the gum line. When effectively placed, this restoration could possibly last you a lifetime. CEREC technology allows us to restore a tooth with a crown in a single visit, using strong ceramic tooth-colored material, saving you valuable time with an optimal product.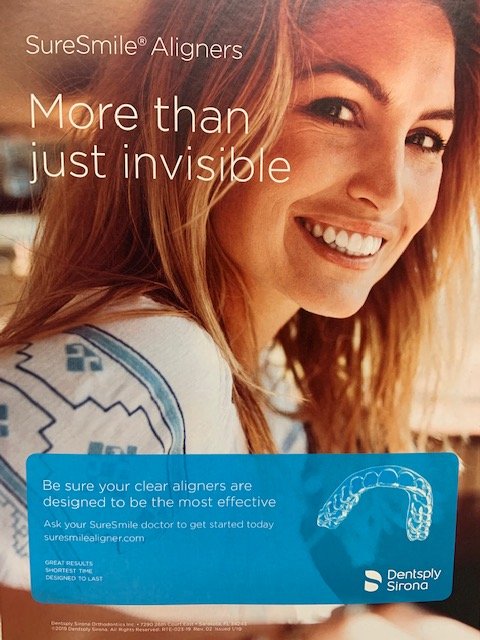 Limited and Full Orthodontic Care / Children and Adults
Whether you are a child or an adult with a crowded or crooked smile that bothers you we can discuss the options available in orthodontic treatment. Let's start with a full orthodontic evaluation and discuss your options. Either way, we are ready to help you improve your smile!
To learn more about orthodontic treatment at Earp Dental:
Oral Surgery – Wisdom Teeth Extractions
Oral surgery is typically equated with the removal or extraction of teeth. This includes wisdom teeth as well as other surgical procedures, to include the use of dental lasers for gum treatment and lengthening the appearance of your teeth with contouring. Dr. Earp has 25 years of experience in tooth extractions and residency at Central Prison when at UNC Dental School.
Dental Implants
When bridges may not be your option or choice, the optimal treatment is dental implants. We use the industries best, Nobel Biocare. Whether it's a single or multiple implants you prefer; a natural looking crown(s) that are totally supported by a dental implant in your mouth, we can help.
Dr. Earp is a Fellow with the International Congress of Oral Implantology, the only society of Implantologists that certifies each dentist according to dental implant placement. He has successfully completed the curricula necessary to address the varied surgical skills needed to place implants. He enjoys giving patients an option to naturally replace missing teeth, without having to anchor a bridge on opposing teeth. Patients say, "this feels like my real tooth again."
To learn more about Dental Implants:
Welcome to the World of Digital Impressions
We celebrate another milestone here at Earp Dental with the new Primescan from CEREC. Dr. Earp has been pursuing 'Computer Dentistry' for over 25 years and as intraoral scanners come into full view, we continue to be a part of that technology at even newer levels. Our One Visit 3D CEREC crowns are only the beginning to this technology, so look forward to even better service AND comfort as 'no messy impressions' become an integral part of our program and dentistry as a whole. 
Root Canal
Our practice uses Dentsply Vortex Blue and rotary endodontic files for efficiency and dependability when treating root canals. Coupled with Zeiss German made microscope there are not many canals Dr. Earp can't find. During root canal treatment, the inflamed (abscessed) pulp is removed and the inside of the tooth is carefully cleaned and disinfected, then filled. It is necessary to restore the top of the tooth with a crown. A root canaled tooth is considered dead after the pulp is removed, therefore, it is brittle, and over time will crack and may not be able to save. After complete root canal and crown restoration, the tooth continues to function like any other tooth.
Oral Conscious Sedation
The purpose of oral conscious sedation is to provide comfort to our patients during necessary dental treatment. Our practice is DOCS Education certified and equipped with to administer and monitor your vitals during your oral sedation procedure. We use online medication compatibility support system and always have a clinician in the room with our patients.
For more information about Sedation Dentistry:
Veneers
Porcelain veneers are thin shells of porcelain that cover the front side of teeth to create a nice cosmetic look for the teeth. Veneers are most commonly used to make cosmetic changes to teeth that are discolored, misaligned, chipped or thin. The technology of porcelain veneers has made it simple for us to give you the gorgeous smile you have always wanted.
Comfort H/S Bite Splint Night Guards
Comfort H/S Bite Splint Night Guard is an appliance designed to alleviate pain and damage caused by severe bruxing and clenching of the teeth. It is fabricated with a soft, comfortable polyurethane inner layer and a hard, durable copolyester outer layer, both of which are BPA-free and non-allergenic.
Dental Bridges
A dental bridge is a customized false tooth, or set of teeth, that is cemented permanently between two healthy teeth. This fills the space left by the missing tooth or teeth. This procedure allows patients to limit the shifting of the neighboring teeth, correct bite problems, and reduce the risk of gum disease.
Teeth Whitening
Soda, coffee, wine and cigarettes, can leave teeth with stains that dull your smile. One of the most common questions patients continually ask is, "How can I get my teeth whiter?" The answer is simple, with teeth whitening! Our office administers the less invasive Boost Whitening System and Opalescence System for a lasting natural smile. This is a quick and easy fix to looking younger and getting your youthful smile back! A simple impression can be done in one visit and bleaching gel/trays delivered to you in less than a week, or in office Boost system appointment and you can walk out the door with whiter teeth!
Oral ID-Cancer Screening
Oral cancer is far too often discovered in late stage development. Oral cancer treatment often results in disfiguring effects on patients and can seriously compromise their quality of life. Early detection and diagnosis can make a tremendous difference in life expectancy; oral cancer is 90% curable when found in its early stages. Our hygiene staff offers this screening at your scheduled hygiene/cleaning appointment to help with any concerns you may have, and give peace of mind.